We are delighted to tell you that another of our companies, Hermanos Chico Galindo, has obtained the Interporc animal welfare certification No. IAWS-I-050-1.
It fulfils the requirements established in Interporc's Technical, Animal Welfare and Biosecurity Regulation, and therefore it has obtained the standard certification level for pork.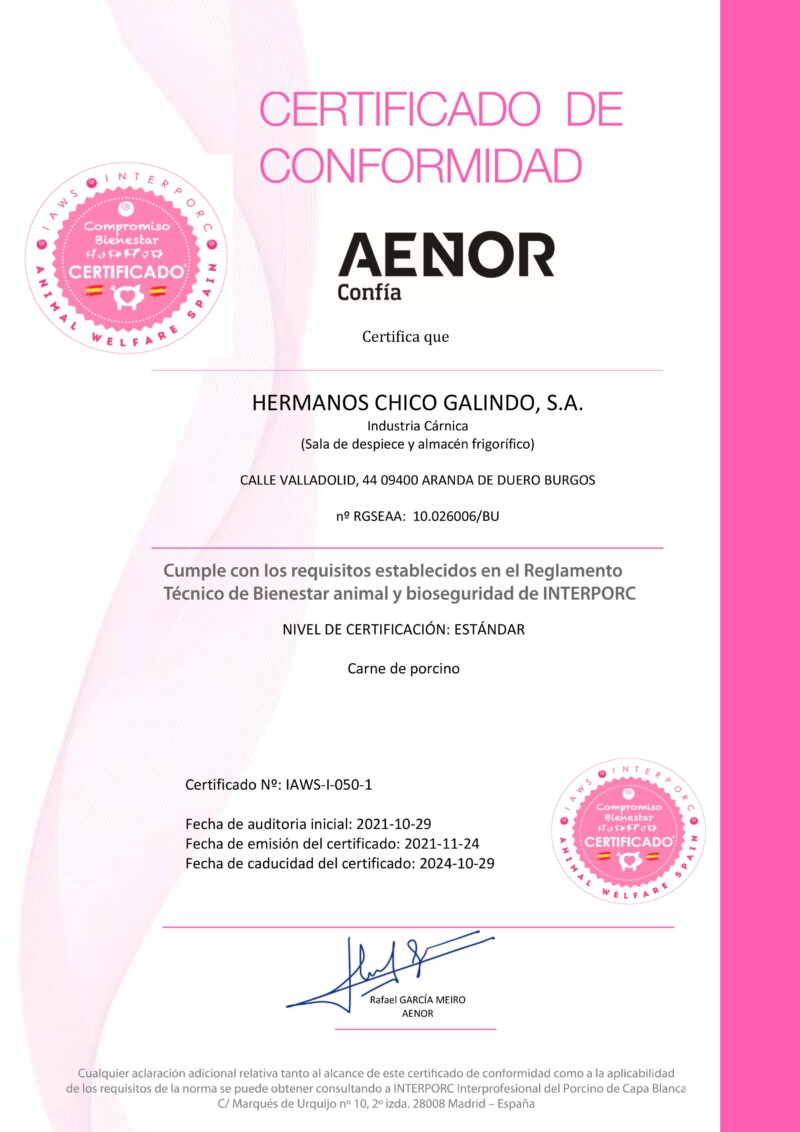 What is the IAWS seal?
IAWS Animal Welfare (Interporc Animal Welfare Spain) is the certification seal created by INTERPORC to endorse the good practices carried out in terms of animal welfare, health, biosecurity, animal management and traceability in all the stages of the white-coated pig/pork value chain in Spain.
To obtain the IAWS seal, the EU legal regulations on animal welfare and other more rigorous requirements that entail an additional demand in matters regarding animal health, biosecurity, the animals' housing, food safety, traceability and the environment must be fulfilled.
The IAWS seal ensures the consumer that the product that they are going to buy and consume has been produced with the maximum guarantees regarding animal welfare and safety.
It is a great honour that our Duroc pork products have obtained this award.
At ACH we are committed to animal welfare and health.