These Christmas holidays our wish was to join all the Agroalimentaria Chico family and share face-to-face laughs and conversations again.
We want to celebrate all that has been achieved this year thanks to your effort, commitment and work, and we also want to toast for the New Year: a 2022 full of projects and goals that we're wishing to accomplish.
ACH's toast
More than 120 workers came to hear the message of our CEO Jaime Chico.
He talked to us regarding the results reached this year and the new objectives laid out for the next cycle:
Increase in the number of animals and new facilities. Sustained growth in the next 4 years.
Increase in the sales volume, therefore improving profitability.
Incorporation of new brands.
Workers at Agroalimentaria Chico 
As a gift of appreciation, we presented 2 members of the company who've been working with us for 40 years with a watch each:
Many thanks for sharing your excitement and dedication during all these years. We've shared a whole life together.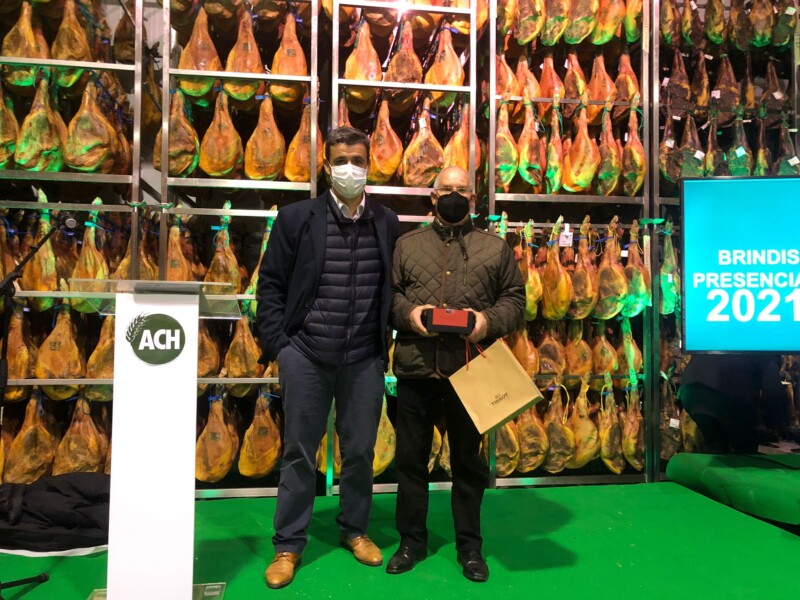 To continue with the festive atmosphere, we also raffled a Cascajares capon among the attendees. The goal of the Cascajares Foundation is integration, raising funds for projects that allocate their resources to help to the incorporation in the labour market of people with any kind of disability. At Agroalimentaria Chico we support charitable activities, and we'll be delighted to contribute with little gifts like this one.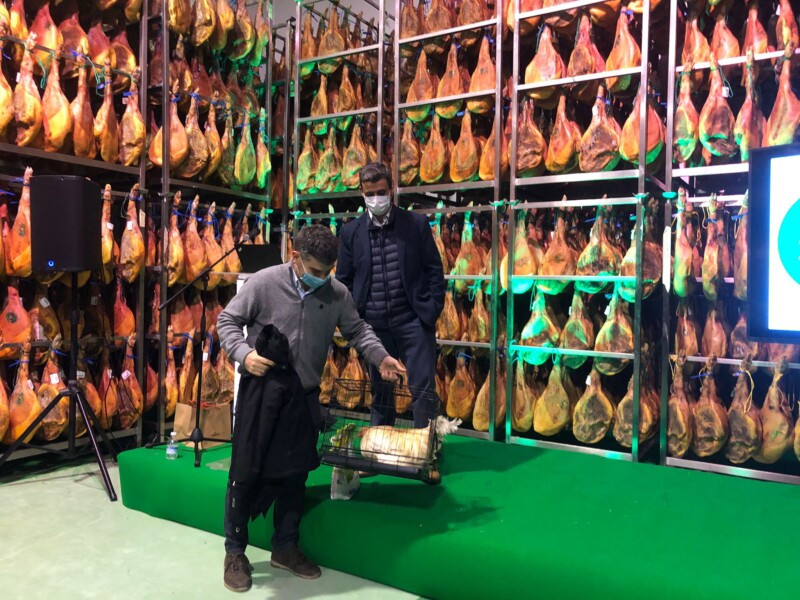 ACH's Christmas gift box
As we don't want Christmas traditions to die off, we've delivered Christmas gift boxes containing Cárnicas Chico cured products to all our workers.
We are specialists in top quality Duroc and Iberian pig products gift boxes. Haven't you heard about them? Take a look here: Christmas gift boxes.
These Christmas holidays give quality, loving care and tradition.
At Agroalimentaria Chico we wish you a Merry Christmas and our good wishes for year 2022.