Agroalimentaria Chico could not avoid its responsibility before the health and social emergency caused by the Covid-19.
The commitment to our country is total, and because of this we have collaborated with different charities to contribute to alleviate the spread of the coronavirus (we do not help to mitigate the disease, but we reduce its effects), and we try to lessen its effects on the most vulnerable families.
At La Granja de Chico we wanted to do our bit to help those who help us most. Thanks to your purchases of our Solidary Cured Ham we were able to donate healthcare kits consisting of essential products such as masks, hydroalcoholic gel and disposable white coats to the Red Cross at Aranda de Duero.
Every bit of help is essential.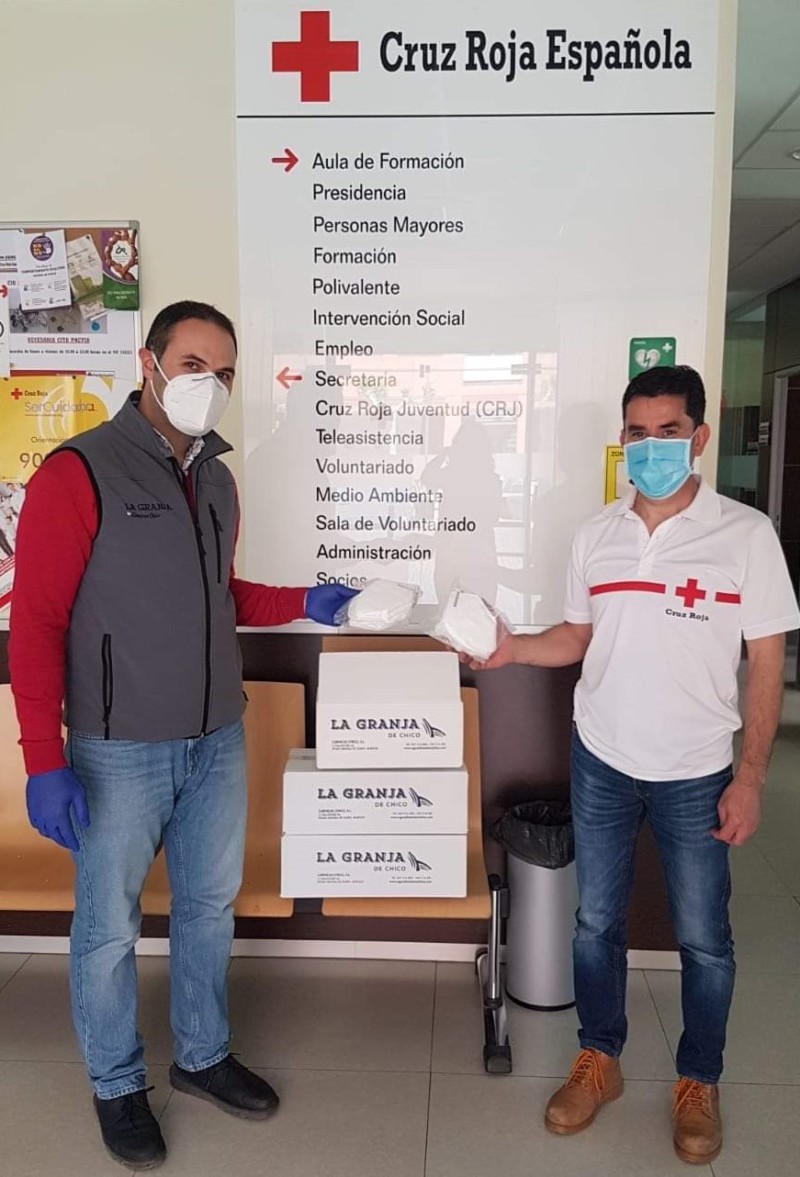 We took advantage of our Solidary Cured Ham, this time for helping those families that ran out of resources due to the crisis caused by the Covid-19.
This time we made it even easier. Our Duroc cured hams could be purchased whole or sliced, and for the sale of each of them we donated €5 in staple food goods to try to alleviate the most pressing needs of the neediest.
The Spanish Association Against Cancer Race #EnMarcha AECC 
On the other hand, because of the Covid-19 crisis, this year the #EnMarcha race against cancer took place from home. We will go on backing and sponsoring this cause with all our eagerness. The Spanish Association Against Cancer held the #LaCarreraMásLarga race, that crossed all Spain. The thousands of registered participants received their number, and each entry was equivalent to 1 km.
It went through Burgos from the 3rd to the 6th of May, and the runners had the chance to send their video while running from home to encourage everybody.
Next year we will meet at the finish line.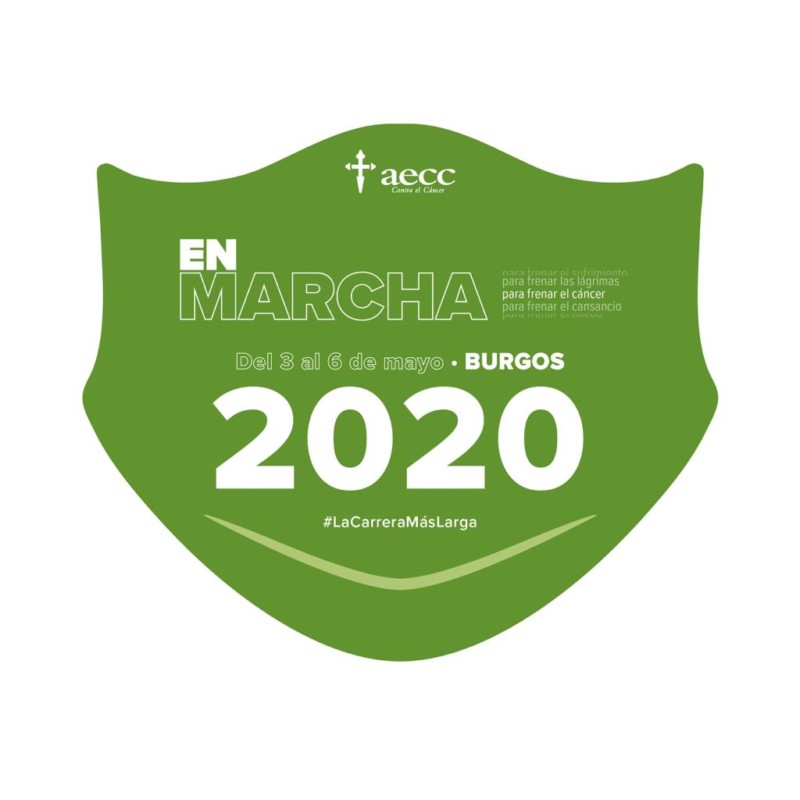 We want to thank, from here, all those entities, organisations and social associations for their great work.
We also want to thank you for your contributions. Thanks for your implication with our solidary initiatives.
We are proud of you.