What do children eat nowadays? The current society has unhealthy habits that affect our children's nutrition.
Nowadays, when they snack, they eat processed baked goods, chocolate bars, potato chips… instead of fruit or a cured ham sandwich.
We have seen that this poor diet brings about health problems: obesity, cholesterol and dental problems.
At Cárnicas Chico we want to prevent child obesity and show children the importance of a balanced diet and of physical exercise.
This was the reason for the birth of the Eating healthy from childhood project.
Do you want to know what is this all about?
Eating healthy from childho
It is a local educational program aimed at preschool children in the Ribera del Duero county that explains, in a dynamic and amusing way, the problems that derive from a bad diet and a sedentary lifestyle.
We want to make children aware of the benefits of consuming fresh and healthy products. At the same time that they know the beneficial properties for health of the Duroc cured ham, they gain knowledge of the local agri-food sector and they taste healthy select food products produced by Cárnicas Chico.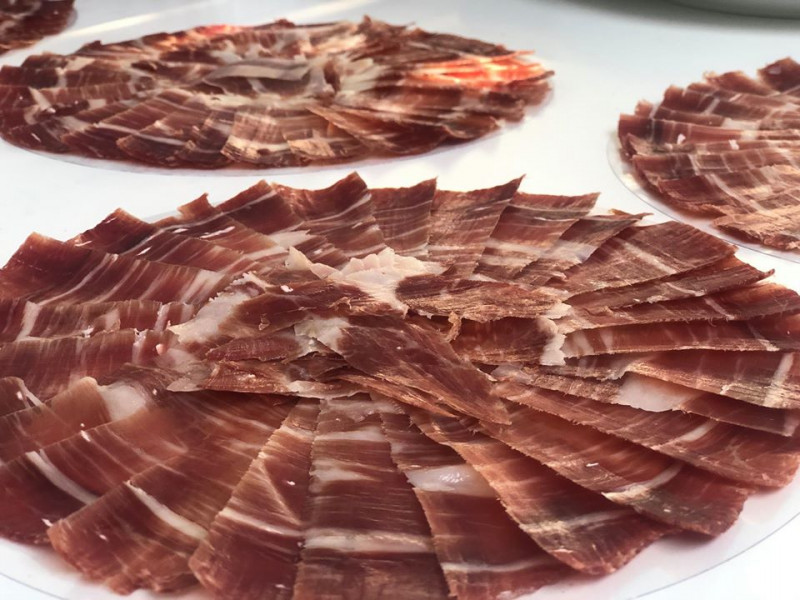 Activities of the program
A farmer explains, at school, and with a video, the history of agriculture and why it is necessary to consume fresh and healthy products, such as cured ham. They also tell the children what are the tasks on a farm, and they show them how to read a food product label to identify its ingredients, preservatives and nutritional values.

After that, several workshops are carried out that include games, songs, the children draw on their own chef's hats and they then prepare and cook their own snack with healthy and nutritious products such as the Duroc cured ham, etc.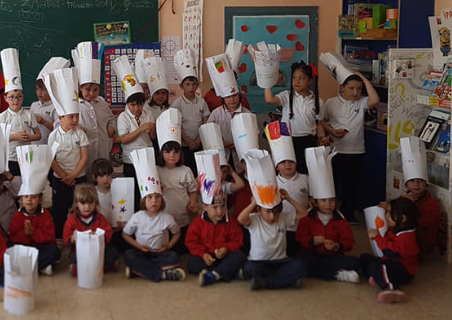 We are committed to child health, and we want our children to have a good nutrition and do sport, so they have a healthy childhood. We hope to contribute so they follow these good habits for the rest of their life.