We are proud to announce that Hermanos Chico Galindo has obtained the following certificacions: IFS Food and Calicer.
ACH is a model regarding Duroc pork quality at a national and international level.
We are a family business with a continuous growth and with a permanent focus on innovation in order to take the best of our land to your table. This is our vision, and thanks to it and to the efforts and commitment of our staff, we are reaching excellence in our products, premises and processes.
Certifications are a tool for the improvement of the industries. They offer trust and protection to the consumers, providing transparency and peace of mind. Because of this it is important to have them.
Do you want to know what these certifications are about? Keep on reading.
Calicer Certification

 
Calicer is an agri-food products certification organisation devoted to check and certify that an agri-food product fulfils what appears specified on its label, with the specifications established in its corresponding regulation or guideline.
It is recognised by ENAC, and this ensures the independence of this organisation when it comes to analysing if a system fulfils the required requirements.
Calicer certifies that the products produced by Hermanos Chico Galindo: fresh pork and loin in any of its different quality ranges, both according to the pig breed and to the feeding and management, as well as the production processes (deboning of fresh hams and shoulders), fulfil the requirements of the Iberian pig cured ham, shoulder and loin quality standard.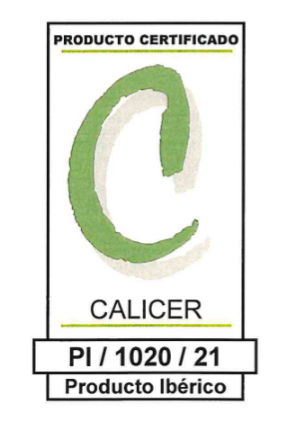 IFS Food standard
The IFS (International Food Standard) standard is a food safety system focused on food promoted by the wholesaler's association of Germany, France and Italy.
It is a key food safety standard in the worldwide scene. It has an international scope and it originated because of the need of a common food quality and safety standard.
This standard allows to fulfill all the legal requirements regarding food safety. It also provides common and transparent standards for all the suppliers.
Obtaining this certification improves the reputation of the company as a producer of high-quality and safe products. Some of the advantages that it provides are:
Improvement of the reputation of the company as a producer of high-quality and safe products.
It allows us to have access to new and more restrictive markets.
It helps us to stand out with respect to our competitors.
This certification confirms that the Duroc pork processing activities carried out by Hermanos Chico Galindo fulfil the IFS Food requirements.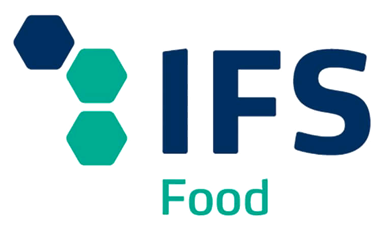 Both the Calicer as the IFS Food certifications join the 2 important quality certifications that we already had (know everything about them in this article of our blog):
This makes Agroalimentaria Chico a real quality symbol for Duroc pork.